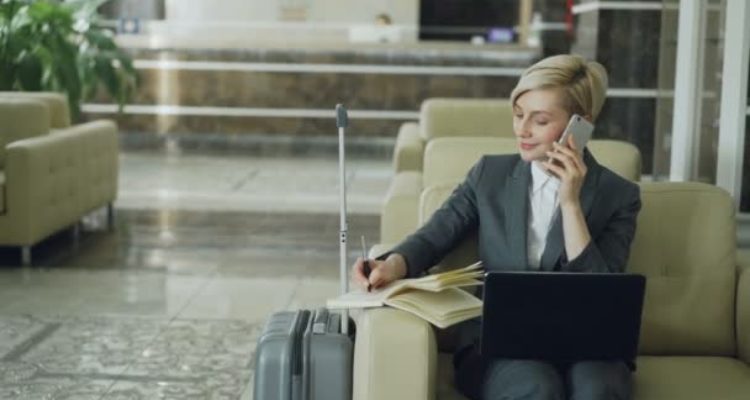 What is Carrier Offloading?
Carrier offloading is using a Wi-Fi network to deliver data originally intended to reach a user through their cellular network. In other words, a Wi-Fi user uses your Wi-Fi network to access their Verizon, AT&T or other wireless carriers' network for phone calls, downloading data, messaging, and more. This reduces the amount of data used by a user's data plan, carrier cell tower congestion, and increase the Wi-Fi network owner's revenue and user base.
What are the benefits to the user?
The benefits to the Wi-Fi user are many and mostly taken for granted by the user.
Seamlessness – The user experiences a frictionless onboarding and authentication experience. Device authentication "just works", no forgotten passwords or support calls.
Security – Their data is protected by cellular level network security and encryption. Users do not have to worry about accidently, or being forced to, connect to an unsecured and unencrypted open network.
Roaming – They benefit from seamless roaming with all Passpoint / Hotspot 2.0 networks. It is as if they were driving and roaming from one cell tower connection to another without interruption of service.
Connectivity – In times when they are surrounded by materials which block radio waves, such as the concrete and steel of your building, your users will experience "always on" connectivity. This is perfect for reaching friends and family via Wi-Fi calling, browsing the internet, streaming, and more.
You should be aware; users take all this for granted when they use their device. They expect their experience to be seamless, securely connected, and mobile. Disappoint them at your own risk.
What are the benefits to the AllCity Wireless Passpoint / HotSpot 2.0 network owner?
The Network owner receives many benefits to allowing offloading to their network.
Among them are:
Increase Revenue – Network owners get paid for cellular devices roaming onto their network.
Branding – Deploy your own branding to Passpoint / Hotspot 2.0 and integrate it into your rewards plan.
Gain Users – Onboard users who would usually decline to authenticate to a Wi-Fi network because of security issues with an open network – capture users you wouldn't have had.
Less Expensive – Less expensive and simpler than Distributed Antenna Systems (DAS).
How Carrier Offloading to Passpoint / Hotspot 2.0 works
"How does this magic work?", you may ask. Offloading is very simple, so simple it's invisible. Every cellular device "prefers" to connect to a Wi-Fi network and will search for one before looking for cellular. Once found, a device's SIM card will automatically "ask" every hotspot it encounters whether it is a Passpoint / Hotspot 2.0 partner and if it is, it will securely connect the device to the network. No password is needed because the cellular network already knows who the device is via its SIM card.
Why Carriers Like It
Why are large, rich multinational carriers willing to pay for Wi-Fi offloading? Because they have their eyes on the future. It's estimated the data use in cellular networks will grow from 40 exabytes in 2020 to over 77 exabytes by 2022[1] – and that's per month, not year!
This growth puts a stain on their infrastructure and increases their need for more towers, personnel, equipment, and R&D. Where is all this growth coming from? All of us. There are more cellular capable devices than ever before and more coming online every day. iPads, Smart Phones, Watches, Cars, even house appliances such as washing machines and refrigerators are contributing to network strain. Add to this the carriers' concern for customer retention in the face of their competition and you see why they are willing to pay for offloading data.
What does it cost the network owner?
Nothing. It is license free, and was we stated earlier, Wi-Fi network owners get paid for data offloading to their network, so you'll actually increase revenue. AllCity Wireless's innovative technology allows it to "bolt on" these services for no extra charge*.
This is just as simple as it sounds and it's quick to set up, too. Installation usually takes just a couple hours and does not cause network interruptions.
What are its technical requirements?
AllCity Wireless Passpoint / Hotspot 2.0 works with all Passpoint certified access points from major manufacturers such as Ruckus, Cisco, and Aruba. Because it is provider agnostic, deployment is easy whether for one carrier or many over a single SSID. This eliminates traditional Wi-Fi network overhead caused by multiple service sets. You also won't need to change your existing authentication platform; it is a separate WLAN which works in parallel with any AAA system.
The Bottom Line
AllCity Wireless Passpoint / Hotspot 2.0 is easy, simple, and profitable. No new wireless equipment, no new gateway, no licensing fees. Just seamless user authentication onto a secured network and enhanced revenue for the Wi-Fi provider. Passpoint / Hotspot 2.0 – it all just works with AllCity Wireless.

---
[1] https://www.statista.com/statistics/271405/global-mobile-data-traffic-forecast/
* There are cases however where a small setup fee is needed if your network needs to be re-engineered or incompatible hardware is found.